Alumni Spotlight:
How Veterinary Medicine Went Digital
How Veterinary Medicine Went Digital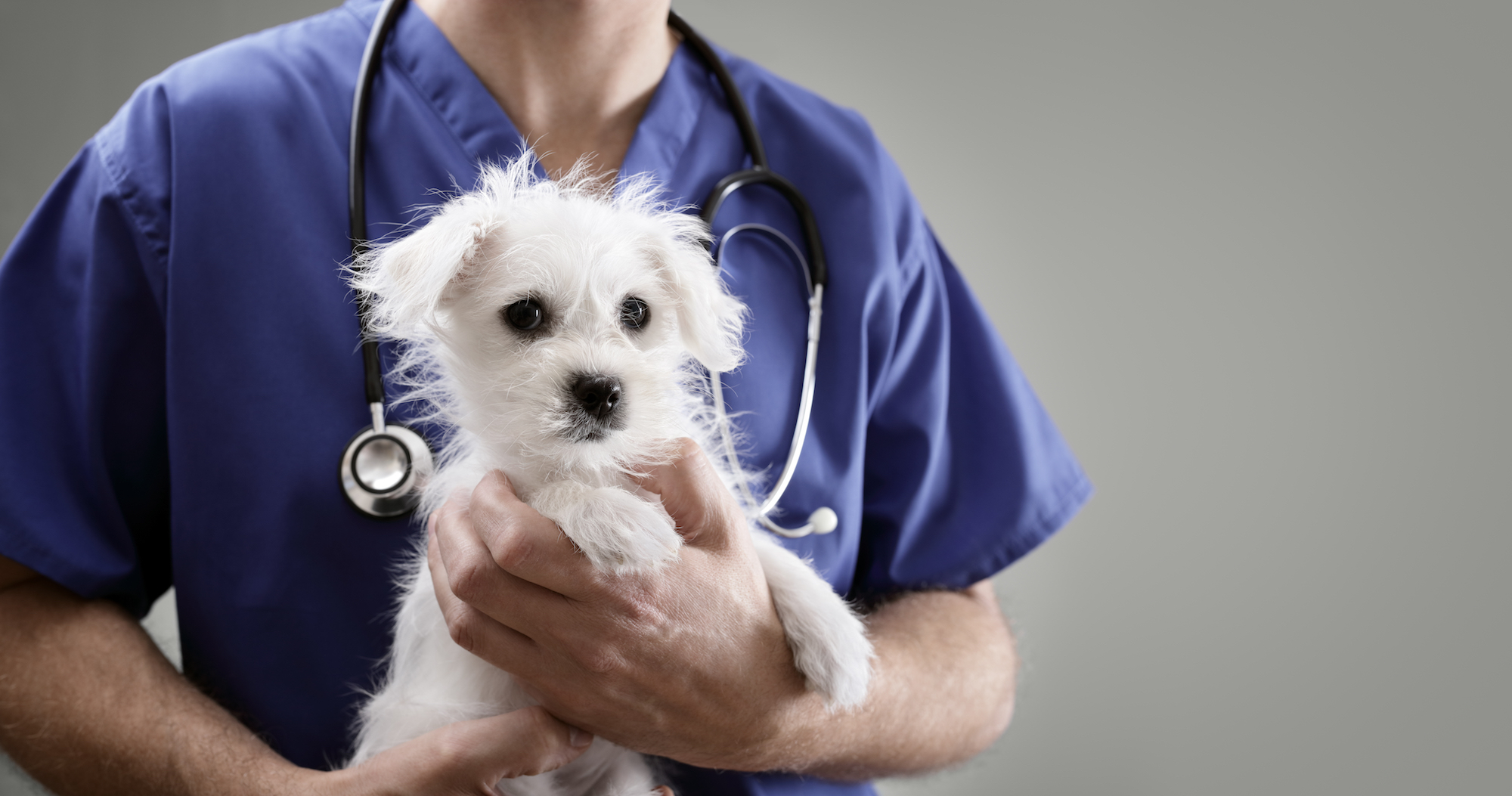 In the fall of 2012, while attending a class on health care IT in the Executive MBA program at the Smith School, Mark Olcott had a light bulb moment. Olcott, who had worked as a veterinarian since obtaining his DVM from Cornell in 1995, was learning about how various health care organizations such as the Oakland, CA-based Kaiser Permanente and the Veterans Administration were beginning to use electronic medical records. Suddenly, he muttered to himself, "This is exactly what we need in veterinary medicine." At the time, most vets still relied almost exclusively on antiquated technologies—such as the telephone, the FAX and snail mail. Says Olcott, "I figured that it was time for pets and their owners to reap the benefits of the digital age."
As Olcott knew from personal experience, addressing this problem could mean saving not just time, but also lives; that's because the inefficiency of the status quo sometimes led to tragedy. Take the sad fate of a small mixed breed dog named Bogey, which Olcott will never be able to forget. One Sunday night, a few years before entering business school, while working as an emergency vet, Olcott treated Bogey, who had endured a few cuts in a fight with a much bigger dog. After fixing up Bogey's wounds, Olcott gave the injured dog a commonly used anesthetic. A few minutes later, Bogey had trouble breathing and Olcott put him on a ventilator. On Monday morning, Olcott called Bogey's vet and found out that the dog couldn't tolerate the medication. But it was too late, because Bogey died that day. "Unlike people, animals can't speak, so it is especially critical for vets to have access to their medical records at all times," says Olcott. "Our patients can't tell us about the medications they are allergic to or about any underlying health conditions such as diabetes."
During his Action Learning Project at the Smith School, Olcott was teamed up with Kalpesh Raval, who had studied computer science as an undergraduate at Mumbai University. That class project evolved into VitusVet, a Columbia, MD-based company, which the two business school classmates started soon after graduation in May of 2013. (Vitus is one of the patron saints of animals). "At Maryland, we knew what the problem was, but it took us a while to figure out how to fix it," says Olcott. In 2014, they rolled out an app, which makes the complete medical record of pets available on smartphones—including all x-rays and doctor's notes.  The company's clients are veterinary practices; they pay a monthly subscription for the software, which they supply to pet owners for free. Today, VitusVet, which has 20 employees, serves several hundred practices in the US and Canada, which, in turn, treat the dogs, cats, rabbits and birds of some 4 million pet parents.
Several other companies have also tried to bring veterinary medicine into the digital age. VitusVet's competitors include Henry Schein, the Melville, NY-based mega-corporation, which distributes a wide variety of health-care products to both doctors and vets and Idexx Labs of Westbrook, ME, which specializes in providing lab tests for vets. "But these companies don't have much experience making a connection with consumers," says Olcott, who adds that VitusVet remains the only company that gives pet owners access to a full medical record. Other companies typically make just a limited amount of information available—say, the date of a vaccine or the last prescription for a certain medication.
In the last several months, VitusVet has added a couple of new features to its software. Pet owners can now also use the web to both book appointments with vets and to order prescriptions from their vet's pharmacy. "Most people these days don't like to make phone calls," says Olcott.  "And if you make something simpler, customers are likely to do more of it."
Joshua Kendall has written on business and healthcare for numerous publications including BusinessWeek, Fortune.com, The New York Times, The Boston Globe and The Washington Post. For more about his work visit JoshuaCKendall.com.