How a Maryland Craft Brewery is Challenging Business as Usual
How a Maryland Craft Brewery is Challenging Business as Usual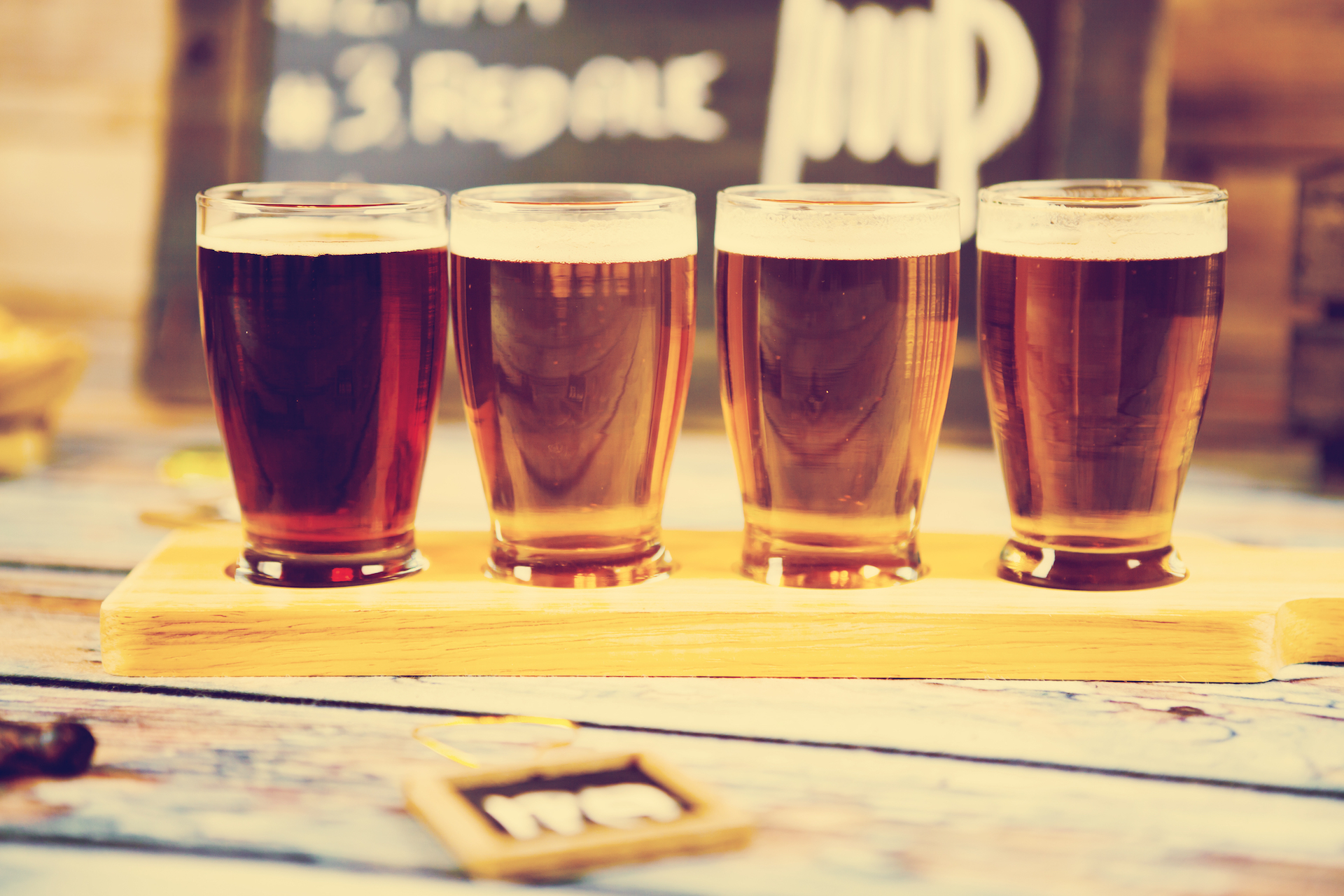 It was happenstance, Julie Verratti founder and co-owner of Denizens Brewing Company in Silver Spring, MD, says. Ben Woodard, Program Director from the Biotechnology Research and Education Program at the University of Maryland happened to be at the bar one night, and they struck up a conversation. "He was jovial and funny, and we just started talking," she said. But it was also the beginning of a business deal: "He said, 'I work at the University of Maryland, and I want to work with you on yeast growth and development.'" A partnership was born. Yeast, of course, is a key ingredient in beer-affecting taste and alcohol content. "Some say it's the most important ingredient," says Verratti. For the University, it's revenue-generating research. Plus, the students who grow, bank and house the yeast gain real-world, commercial experience. Denizens buys the yeast back at a cheaper rate than commercial yeast, and gives the students some free beer samples in return. "We save a few bucks, and we get to support a local university," Verratti says.
Denizens, co-owned by Verratti, her wife Emily Bruno, and the couple's brother-in-law Jeff Ramirez, is one of a small number of majority women-owned and operated breweries in the state of Maryland.The arrangement with the University of Maryland reflects Denizens' overarching business philosophies, which are spelled out in a mission statement right on their website: "We believe that the best products are made locally, and that everyone has a right to fresh, local craft beer. We believe every brewery should be a gathering place for the community. We believe in the power and opportunity of US manufacturing."
A mission statement may seem counter to the bottom-line approach taken by many businesses these days, but that's intentional—upending business-as-usual has been the approach from the very beginning. In fact, without that, Denizens might never have gotten off the ground at all.
Once Verratti and Bruno settled on their concept they realized they couldn't legally do it. "Are you familiar with the three-tier system?" Verratti asks. She explains, "Upon the repeal of prohibition, the feds created a three-tier system to regulate who could make, distribute, and sell beer." States were allowed to roll that out how they saw fit, but generally-speaking, tier one is the manufacturer, or brewer. Tier two is the distributor, and tier three is the retail establishment who sells to customers. The thinking behind this was to protect the many distributors who remained after the repeal of Prohibition, from the very few remaining manufacturers. It was also thought that this would help regulate behavior-  bars and saloons that made and sold their own alcohol were also seen as dens of debauchery – one of the key factors in the temperance movement. Today, the number of craft breweries is growing steadily, while the number of distributors is dropping. "You have to make a deal with one of these distributors," Verratti says. "At the end of the day, they control everything. You're able to have a conversation about where and how much is sold, but they have the final say."
Beer is big business. According to the Brewers Association, where Verratti serves on the Board of Directors and as chair of their Diversity Committee, beer is the most popular fermented beverage in the United States. In 2017, beer sales in this country were over $111 billion. There are over 6300 breweries in the United States, up from about 1500 just a decade ago. Of those 6300 breweries, 99% are small and independent. But, of the $111 billion sold last year, just $26 billion were from small and independent brewers like Denizens. The Association (and Verratti) sees that as a problem: most small and independent breweries, they note, are run by entrepreneurs, while the large breweries are run by global conglomerates. By widening the pool of small, independent breweries, they argue, there's a larger, more powerful collective voice that can push for things like regulation changes and access to raw materials, things that will translate into increased revenue for small businesses and a greater reach of the products generally.
As it turns out, Maryland, and in particular, Montgomery County, has very strict regulations regarding alcohol. Bruno, Verratti, and Ramirez saw these laws as obsolete- and standing in the way of small business. But Bruno and Verratti of them had a lot of experience organizing grassroots campaign, and Verratti, an attorney by training, spent years working as a senior policy advisor for the US Small Business Administration, so they were undeterred. "We spent a lot of time in Annapolis, testifying," Verratti said, "and making our case to the Montgomery County Council." Their efforts paid off: new laws meant that craft brewers in Montgomery County could finally make and sell their own products to the public and retailers. "Though there's a cap on how much," Verratti says. "We're working on that."
In 2014, they opened their doors. Verratti serves as Director of Business Development, Bruno as Director of Business Operations, but they don't do it alone. "I'd done a lot of home brewing in law school," Verratti says. "I was pretty terrible at it, honestly." She knew she liked drinking beer, and was great at selling beer. So she and Bruno convinced their brother-in-law Jeff Ramirez to join forces. Ramirez brought skills from his time brewing for taprooms across the country. "Know what you're good at, and what you need others to do," Verratti says. As a business, Denizens is unabashedly political—a move that's almost unheard of in the land of restaurants. And while they've lost customers because of it, Verratti feels that it's galvanized those who appreciate their views. "We are outspoken about civil rights," she says, "which I don't think is a right or left thing, but I do think a lot of people appreciate the fact that they can walk through our door and be accepted for exactly who they are."
As it turns out, these values have been quite valuable, business-wise: they've committed to an attentive and respectful interaction with their clients, learning what their flavor-palates are like, and offering a wide-ranging selection of beers. And they want to widen the pool of who is making and drinking these beers. "Craft brewing is really seen as a thing for straight, white dudes with beards," she says. "We need to change that." Making craft beer welcoming and accessible to more kinds of people will only increase their market share. They've shown a similar commitment to their staff by offering vacation, paid sick leave, and other perks that are rare to the restaurant industry. "It's a long-term investment," Verratti said.  "We don't make this business by ourselves – it's everyone who works with us.  Taking care of them will take care of us." Plus, she adds, it's just the right thing to do.
Four years in, Denizens is thriving.  Their outspoken values regarding respect and dignity have translated into a loyal and growing fan base, and an increase in revenue. They've expanded their offerings and, at the end of 2018, plan to open another taproom in Riverdale Park Station in Prince George's County, MD. "I think our customers really appreciate our stand," Verratti says. As the business continues to grow, Verratti has taken another big step: she is running for Lieutenant Governor of Maryland in 2018.
Lia Kvatum is a freelance writer and producer based in Washington, DC.  In addition to the Ed Snider Center, her clients include The National Geographic Society, The Smithsonian Institution, PBS, and the Washington Post.  More of her work can be seen at LiaKComms.com.